J P McManus donates €3.2M to Gaa Clubs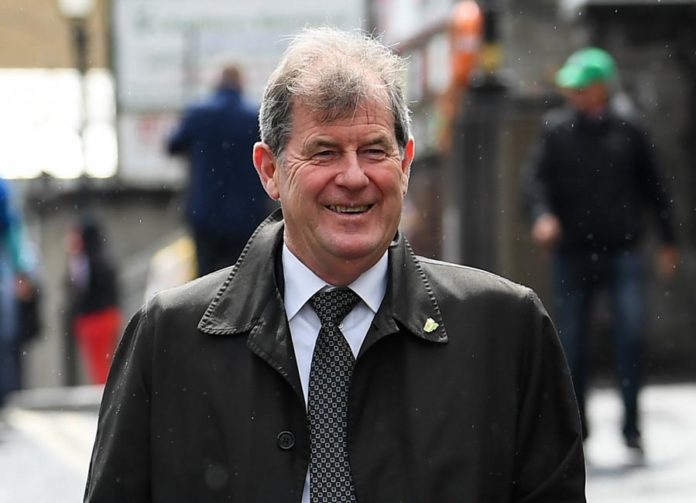 Irish Examiner reports that the JP McManus' €100,000 donation to each county board has been described as "the greatest ever gesture to the clubs of Ireland".
It was yesterday afternoon when county board secretaries around the country began opening a letter from the Limerick-born businessman, unaware of the "incredible gift" inside.
Enclosed in each envelope was a cheque for €100,000, the accompanying note outlining how the money is for the development of GAA across the country and to be divided equally among clubs.
The €3.2m gesture has been made by McManus off the back of Limerick's All-Ireland hurling final win last month, the county's first Liam MacCarthy triumph since 1973.
In Leitrim, the 24 clubs will each pocket €4,166 .
Cork, with 160 clubs, will obviously receive less but chairperson Tracey Kennedy said: "It is a really wonderful and incredible gesture.
Each club will be hugely appreciative of this very generous gift.
A spokesperson for the Leitrim County Board said the €4,000 each club is set to receive will wipe out the contribution they make to the GAA's injury benefit fund.
"At the beginning of each year, a club must pay into the GAA's injury fund. It normally comes to €4,000, so to put this donation into context, the money from JP will cover that.
"That's how significant this gift is. Irrespective of how many clubs are in Leitrim, for him to think of us and every other county outside of his own native Limerick is a testament to the man himself. Every club is going to appreciate and benefit from his act of generosity."
Up until recent years, clubs in Waterford were being levied to assist in the clearing of the county's debt.
Waterford chairman Paddy Joe Ryan said, "this is the greatest thing to do for the club and greatest ever gesture to the clubs of Ireland".
The approximately 49 clubs in Waterford can look forward to roughly €2,040 landing into their respective bank accounts.
This is unbelievable," Ryan continued. "Clubs are often forgotten about so this is just fantastic to see. JP could have just looked after Limerick. Instead, he has looked after every club in the country. His passion for the GAA and his goodwill is remarkable.
"This gift is going to sow the seeds for future development in so many clubs."
Roscommon GAA secretary Brian Carroll said each of their 33 clubs can expect to pocket €3,000 as a result of McManus' donation.
"We can't thank him enough," Carroll remarked. "At a time when we are fundraising hard for the development of Dr Hyde Park, and all clubs are playing their part with regard to our 'win a house' fundraising effort, this is great news for each club. It is an incredible gift, an unbelievable gesture."
A spokesperson for the GAA has described the €3.2m donation as "unprecedented" and an "incredible gesture".
McManus has been a main sponsor of Limerick GAA for several years and is heavily involved in sport, including horse racing and the upcoming JP McManus Pro-Am at Adare Manor in 2020.