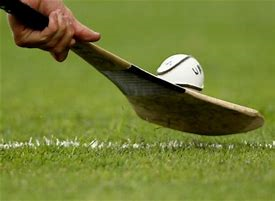 Donal Tuohy has announced today his stepping down from the Clare senior hurling panel for the 2021 season.​ Increasing work commitments and a number of recent injury struggles have made it difficult for the Crusheen man to maintain a consistent effort in training.​
The Crusheen clubman had the second longest career of the current panel with John Conlon ahead of him by one season.​
Donal joined the Clare senior hurling panel in the Autumn of 2009 and indeed the following year was a memorable year for the Crusheen man as he won Fitzgibbon cup honours with NUIGalway and was in goal for his club as they won their maiden county championship. To date he has won 2 senior hurling championships, 1 All Ireland senior hurling medal, 1 National Hurling league, 1 Munster U21 and All Ireland Under 21 medal and 1 Fitzgibbon cup medal and a number of Under 21 club medals.​
Donal went on to have an uninterrupted 12 year career with the Clare senior hurling panel playing many league and championship hurling games most notably in the 2018 season when Clare narrowly lost to Galway in the All Ireland semi final replay. One of his most notable performances was in the 2009 All Ireland Under 21 hurling final v Kilkenny in Croke Park with a last minute save from Richie Hogan that guaranteed Clare its first ever All Ireland U21 title.​
​ Donal commented "I would like to take this opportunity to thank every intercounty team manager I worked with since U14. I have nothing but great memories of all the teams I played with and the courtesy shown to me by everyone I worked with since joining Clare squads as a young goalkeeper has been exemplary. I hope that my efforts did credit to the faith people showed in me and I was never happier than when handed a Clare jersey.​
I wish every Clare GAA side the very best for 2021 especially the Clare senior hurlers whom I will be supporting from the sidelines. I would like to reserve special mention to my school principal Gerry Kearney for giving me a love of hurling, St Flannans College, NUIGalway and also to my employers Dell Technologies for their understanding over the years.​
"I wish to thank my club Crusheen who has supported me unwaveringly over the years and I will give my all to them for the coming years as an exciting new group of players emerge in the club at all levels. Croisin Abu".​