Clare Minor Football Team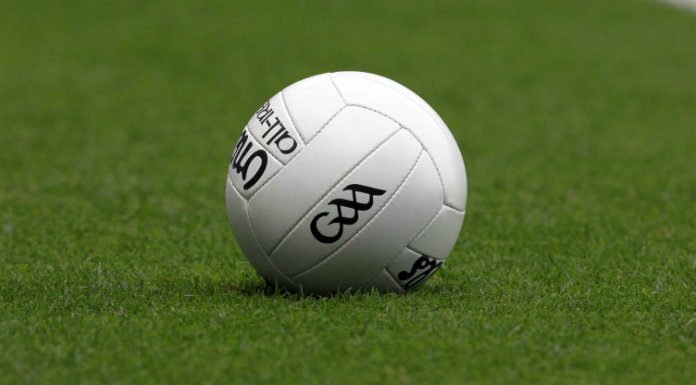 Clare U17 football manager Dermot Coughlan has announced the team and panel for the Munster Football Semi Final against Limerick on Wednesday 16th Dec in LIT Gaelic Grounds with a 7pm throw in.
​1. Thomas Collins​ T. O Coilean (Lissycasey)
2. Mark O'Loughlin M O Lochlainn (Corofin)
3. Fergal Guinnane​ F. O Coinneain (Kildysart)
4. Dara Rouine​ D. O Ruain (Ennistymon)
5. Odhran Cunningham O MacCuinneagain (Killimer)
6. Fionn Kelleher F. O Ceileachair (Doora Barefield)
7. Josh Guyler J​ Guyler (Ennistymon)
8. Brendan Rouine B. O Ruain (Ennistymon) (Captain)
9. Brian McNamara B. MacConmara Cooraclare
10. Dylan O'Brien D. O Briain (Kilrush Shamrocks)
11. Cillain McGroary C. MagRuaidhri (Corofin) Vice Capt​
12. Dara Nagle D. O Nogla (Doora Barefield)
13. Eoin Killeen E O Cillin (Doonbeg)
14. Craig Riordan C O Riardain (Wolfe Tones)
15. Diarmuid Fahy D. O Fathaigh (Ennistymon)
16. Cian Corry C O Corra (Killimer)
17. Michael Nash M DeNais (Doora Barefield)
18. Sean McMahon S MacMathuna St.Josephs Miltown
19. Luke Conway L O Conbhui (Doonbeg)
20. Callum Beirne C O Beirn (Clooney Quin)
21. Darragh Burns​ D. O Broin(Doonbeg)
22. Daithi Lohan D. O Leochain (Wolfe Tones na Sionna)​
23. Joseph Rafferty S O Raifearta (Doora Barefield)​
24. Emils Zitar​ E. Zitar (Cooraclare)
Extended Panel:
25 Peadar​ O'Keeffe (Eire Og, Inis)
26 Conor​ O'Mahony (Doonbeg)​
27 Josh Moloney (Kilmurry Ibrickane)
28 Dylan Cunningham (Clooney Quin)
29 Darragh Keane (O'Curry's)
30 Mikey Kelleher (Kilrush Shamrocks)​
31 Diarmuid Comber (Kilmurry Ibrickane)​
32 Dean Brassil (Clondegad)
Management:
Dermot Coughlan Kilmurry Ibrickane (Manager),
Selectors: Sean Haugh O'Currys, Dermot Gavin Clondegad, TJ Carey Liscannor, Mike​ Neylon Eire Og, Barry
McGroary Corofin, ​ Peter O'Dwyer Kilmurry Ibrickane (Goal Keeping Coach), ​ Dermot Mahoney Kilrush (Video Analysis) Stats Paul Mahoney, Ciara Fahy, David Byrne Physio.