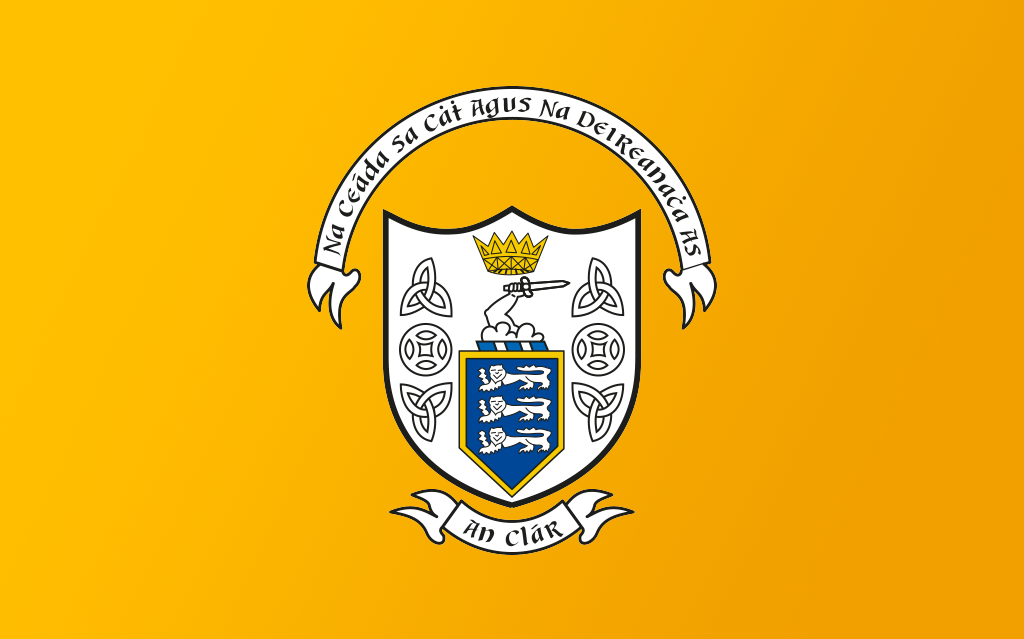 Report from Convention
Niall Gilligan was unsuccessful in his bid to become a Munster Council delegate while Simon Moroney defeated his ex colleague Robert Frost in a vote to be elected Central Council delegate.
Three votes took place at Clare GAA's annual convention at The Auburn Lodge on Thursday. The possibility of one for the post of Vice Chairman did not occur as Neil O'Brien and John Fawl withdrew their nominations leaving incumbent PJ McGuane in the role. Rosaleen Monahan also stood aside having been put forward as Coaching & Games Officer allowing Sean O'Halloran automatic appointment.
Having served the maximum five years, John Fawl was unable to remain on as Central Council delegate. McGuane was nominated for the role but opted not to contest leaving a straight battle between former Munster GAA CEO Simon Moroney and ex Munster GAA Chairman Robert Frost. Moroney was announced as the successful candidate following a vote by club delegates and county officials. Long-serving officer, PJ Kelly called time on over two and a half decades on the County Executive. The Inagh/Kilnamona man's term as Munster Council delegate had concluded. Ger Hickey and Tony Brohan informed the meeting they were not seeking election despite nomination. This left Niall Gilligan, Bernard Keane, John Fawl and incumbent Kieran Keating in the ring for two positions, for which Keating and Fawl were the victors.
Clare GAA Officers 2020
President: Pádraic Mac Mathúna (Éire Óg)
Chairman: Joe Cooney (O'Callaghans Mills
Vice Chairman: PJ McGuane (Cooraclare)
Secretary: Pat Fitzgerald (Sixmilebridge)
Asst Secretary: Anne Hayes (Lissycasey)
Treasurer: Michael Gallagher (Doonbeg)
Asst Treasurer: Tony Brohan (Éire Óg)
PRO: Michael O'Connor (Crusheen)
Irish & Cultural Officer: Flan O'Reilly (Cratloe)
Coaching & Games Officer: Sean O'Halloran (Bodyke)
Central Council Representative: Simon Moroney (Éire Óg)
Munster Council Representative : Kieran Keating (Naomh Eoin)
Munster Council Representative: John Fawl (Ennistymon)
Clare Co Board Balance Sheet for 2019
Income for the year amounted to €2,267,270
Gate Receipts                          €606,447
National League Share        €136,927
Commercial Income              €382,933
Other Income                           €418,864
Associated Bodies Income   €710,034
==============================================
Expenditure for the year amounted to €2,009,993
Team Expenses                     €862,258
Upkeep & Grounds Mtce    €180,671
Administration Expenses  €179,960
Grants/Promotional            €76,930
Coaching & Games               €515,440
====================================================
The Net Surplus for the Year on Board activities was €257,277
after charging depreciation of €56,890.
_________________________________________________________________________
__________________________________________________________________________
Nominations for 2019 Clare Co Board Convention
President:– Padraig MacMathuna, Eire Og
Chairman:– Joe Cooney, O'Callaghans Mills
Vice Chairman:– P J McGuane  Cooraclare,  Neil O'Brien  O'Callaghans Mills,  John Fawl  Ennistymon
Secretary:– Pat Fitzgerald, Sixmilebridge
A/ Secretary:– Anne Hayes, Lissycasey
Treasurer:– Michael Gallagher, Doonbeg
A/Treasurer:– Tony Brohan, Eire Og
PRO:– Michael O Connor, Crusheen
Irish Officer:– Flan O'Reilly, Cratloe
Youth Officer:– Sean O'Halloran  Bodyke,  Rosaleen Monaghan  Tubber
Central Council:– P J McGuane  Cooraclare,  Robert Frost  O'Callaghans Mills,  Simon Moroney  Eire Og
Munster Council:– Tony Brohan  Eire Og,  Bernard Keane  St Josephs,  Kieran Keating  Naomh Eoin,  Ger Hickey Feakle,  Niall Gilligan  Sixmilebridge,  John Fawl  Ennistymon