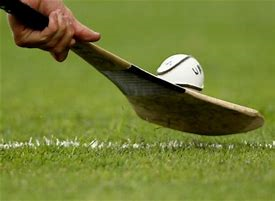 GAA President John Horan say Central Council has discussed restructuring Division 1 of the Allianz Hurling League.
The two six-team Division 1A and 1B groups would be retained, but they would not be seeded as they currently are now with the top six teams in 1A and then the next six in 1B.
Instead there would be an even mix of teams in both Divisions, and there would no longer be promotion and relegation between 1A and 1B.
The bottom teams in Divisions 1A and 1B after five rounds of matches would contest a relegation play-off with the loser dropping down a division.
"It was felt the winners of the All-Ireland were coming out of 1B and 1A seemed to be extremely competitive and there was a feeling there that it wasn't giving managers an opportunity to actually play players in a developmental manner because results were key, particularly in 1A, even in 1B because they were all trying to get out of it," said Horan.
"There is a view there that we will go back to two equal divisions and that they would play and there would only be relegation between the bottom two in each Division so relegation wouldn't be a factor and teams would get a chance to rest players and that players would get a chance to breakthrough."
The proposed restructuring of Division 1 of the League wouldn't be implemented until 2020, but it would also effectively mean there would be no relegation from Division 1A to 1B in the 2019 season.
"Yes, that change won't happen next year, if that change was to happen in 2020 it would obviously create the situation in the 2019 league that the relegation factor wouldn't be there and it might take some of the pressure out of the league even in 2019 even if the structure of the league would be somewhat similar," said Horan.