Munster Upcoming Live Streaming Fixtures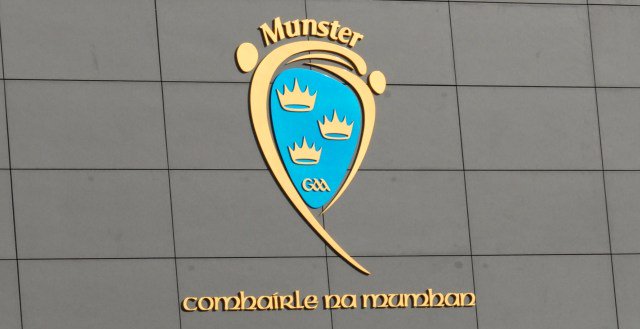 ​ ​
Munster GAA will stream a number of Hurling and Football games in the coming weeks via www.clubber.ie. ​ ​
​ ​Check out the list of upcoming live streaming fixtures below, some of which may be of interest to your club members.​ If you have any Streaming questions or problems, email support@clubbertv.com and their team will look after you.​ ​
​For anyone wishing to attend games in the AIB Munster Club Championship, please note that there will be no ticket sales at the venues – you must purchase your ticket in advance via the link below.​
​Munster GAA Tickets – https://munster.gaa.ie/fixtures/munster-gaa-tickets/​
​
Saturday November 27th​ ​
​ ​AIB Munster Club Intermediate Hurling Championship Quarter-Final​ ​
Smith O'Brien's (Clare) v Dunhill (Waterford)​ ​
Venue: Cusack Park Ennis at 1pm​ ​
​ ​AIB Munster Club Junior Hurling Championship Quarter-Final​ ​
Tralee Parnells (Kerry) v Skeheenarinky (Tipperary)​ ​
Venue: Austin Stack Park Tralee at 1:30pm​ ​
​ ​Sunday November 28th​ ​
​ ​AIB Munster Club Senior Hurling Championship Quarter-Final​ ​
Ballyea (Clare) v Ballygunner (Waterford)​ ​
Venue: Cusack Park Ennis at 1:15pm​ ​
​ ​AIB Munster Club Intermediate Hurling Championship Quarter-Final​ ​
Moyne-Templetuohy (Tipperary) v Kilmoyley (Kerry)​ ​
Venue: Templetuohy at 1:30pm​ ​
​ ​AIB Munster Club Junior Hurling Championship Quarter-Final​ ​
Ogonneloe (Clare) v Brickey Rangers (Waterford)​ ​
Venue: Sixmilebridge at 1:30pm​ ​
​ ​Saturday December 4th​ ​
​ ​AIB Munster Club Senior Football Championship Quarter-Final​ ​
Newcastlewest (Limerick) v The Nire (Waterford)​ ​
Venue: Newcastlewest at 1pm​ ​
​ ​AIB Munster Club Intermediate Football Championship Quarter-Final​ ​
Drom & Inch (Tipperary) v Portlaw (Waterford)​ ​
Venue: Templetuohy at 1:30pm​ ​
​ ​AIB Munster Club Junior Football Championship Quarter-Final​ ​
Mountcollins (Limerick) v Ballina (Tipperary)​ ​
Venue: Mountcollins at 1:30pm​ ​
​ ​AIB Munster Club Junior Football Championship Quarter-Final​ ​
Ballyvaughan (Clare) v Boherbue or Ballinhassig (Cork)​ ​
Venue: Cusack Park Ennis at 1pm​ ​
​ ​Sunday December 5th​ ​
​ ​AIB Munster Club Senior Football Championship Quarter-Final​ ​
Éire Óg Ennis (Clare) v Loughmore-Castleiney (Tipperary)​ ​
Venue: Cusack Park Ennis at 1pm​ ​
​ ​AIB Munster Club Intermediate Football Championship Quarter-Final​ ​
Corofin (Clare) v Kildimo-Pallaskenry (Limerick)​ ​
Venue: Corofin at 1pm​ ​
​ ​